How often have you found yourself with too many photos and mobile applications taking up too much of your phone's memory? If you're like a lot of people, you may have encountered this problem.  It's frustrating. You need to clear out some items from your phone so you can either use what you already have or add new images and apps.
Delete old stuff?
So what do you do? Delete old text messages? Sure.  That will free up some space. Remove some old photos and videos – especially the duplicates or the ones that aren't quite in focus? That will help too.  But the quickest thing to do is to remove/uninstall the apps that you do not use.
"But wait! I am a business owner with an app! I don't want anyone to have a reason to delete my app."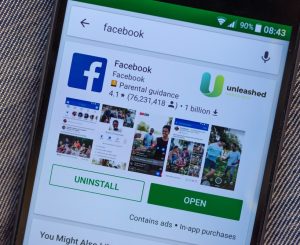 Then your app needs to not only fulfill a critical need for your client, it also needs to have a great user experience. Or you could call a great user experience the "don't delete this app to free up space on your phone" effect.
So what makes for a great user experience with an app?
First of all, I like for an app to be available for both iOS and Android. This is kind of basic, but I can't tell you how many times I've found exactly what I need only to discover it's not available on my preferred platform. I also appreciate apps that are available for all of my devices. I use both my phone and a tablet.
Orientation and screen size matters too. An app needs to be able to adapt to a large screen if one is available for your iPad or tablet, but it needs to work on a small screen too. The app should display well in both portrait and landscape. If it doesn't, it's best to have it lock into a single orientation.
Here are a few characteristics I look for in an app with a positive user experience:
Speed
Advertising, if any, isn't obtrusive
Sensitive data protection, security
Easy navigation that is intuitive
Notifications
Avoids Clutter
Speed
An app needs to load quickly. Once it is loaded, it needs to be able to load data quickly. If an app can predict what data will be needed and load it in the background, then when the user requests that data, the load appears instantaneous.  That makes a phenomenal user experience.
Advertising
Many apps have advertising, particularly apps that are free to download. For some people, the presence of any advertising is a turn-off, but many people don't mind a little bit of unobtrusive advertising so long as it is reasonable.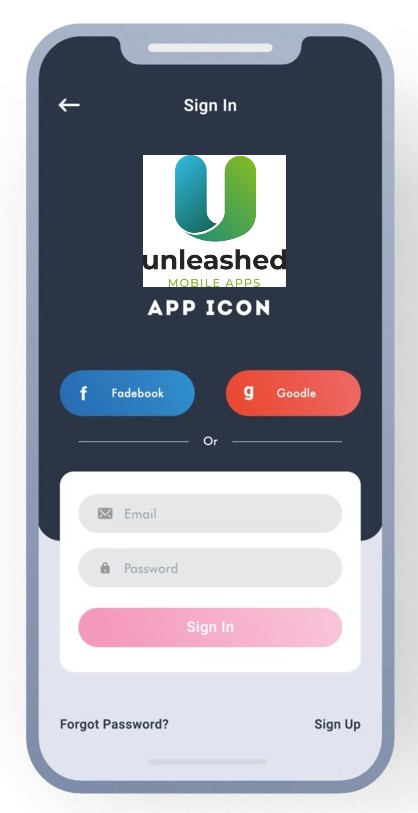 What makes advertising within an app obtrusive? Banners that take up too much space or display a full-screen ad that frequently interrupts using the app. It's really easy to delete an app that displays a full-screen ad after every third link that gets tapped.
Security
Feeling that my data is secure is also important to me. However, when I'm logging into an app, I like for the encryption process to be quick and easy. If there are multiple login screens or passwords, it can be cumbersome. An app with security that only requires a great password is ideal.
Easy Navigation
Apps that are easy to navigate makes life a lot easier. The menus need to be easy to find but also make sense with options that are obvious; apps that are intuitive. An app that can learn what you will want to pull up x and have that ready to go is very helpful.
Notifications
Notifications are great, so long as there aren't too many. Notifications should be reserved for urgency. For any non-urgent matters or messaging that requires a longer format, using one's email list is an ideal alternative.
Avoids Clutter
Avoiding clutter is a great part of the user experience. I like to be able to easily see what I'm looking at.  Using a lot of white space and easy to read fonts makes that better for me. Each screen should be simple with the minimum number of controls needed to perform its function.
The Bottom Line – Positive User Experience
These items are at the core of what I find to be important for a positive user experience.  You can often find out what you need to know about this within moments of first downloading the app.  You can also find out information about other's experiences by reading the feedback and reviews of the apps in your platform's app store. Other users will let you know if there is a problem that is relevant to your experience.
For your business, be mindful of user experience when hiring someone to create your app. For example, if you own a salon or spa, you may only need a simple app that offers information about your location, a menu of services, some images that show your skills, connect to your social media channels, and it may host means to book an appointment. That shouldn't be a large or complicated app.
Complex apps are okay too. Some apps need to do more and need to be bigger. In that case, it's helpful to again focus on each screen doing a small number of functions.
eCommerce Apps
For example, if you are an ecommerce site, your app will be quite a bit beefier in terms of memory, and you will need adequate security protocols to protect your customer's data. You will also need to consider how quickly the items for sale load in the app and how easy one can navigate between the items.
For an e-commerce site, you will need:
An easy login screen, consisting of not much more than the username and password
Product search that's easily found at the top of the screen where a user intuitively expects to find it
Your search results should be well-organized and display a small amount of relevant information, such as the title of the product, who sells it, and at what price
A product page for individual items where you can include more detail. You'll also want to include the option to purchase or add the item to the cart.
You'll also need a well-organized payment screen.
Ultimately, when you're building an app for your business, look at a lot of apps that serve similar functions. Put yourself in your clients' shoes. Get some feedback from others. Find out what it is that makes those apps great, and what detracts from their users' experience. At the end of the day, you won't be able to please everyone, but you can at least make your app easy to use. Contact Unleashed Mobile Apps with any of your questions about mobile apps and how they can help your business.